The latest rig
Posted: Sun Mar 14, 2021 12:09 am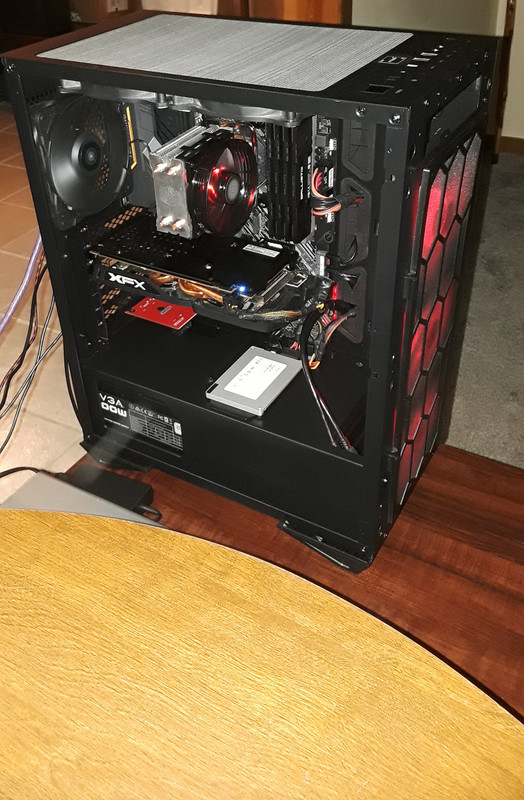 ^ that Cooler Master was replaced with the factory AMD one that came with the CPU
Here is a shot of the rehab of the XFX RX480 :
https://i.postimg.cc/2y16fFZR/XFX-RX-480-1.jpg
MSI mid-tower - 9 fans total - The RAM is set at it's highest setting in the UEFI BIOS : 3000 MHz
Asus 450b plus II - Full ATX
32 GB of RAM
AMD Ryzen 5 - 3600 - I used Arctic Silver thermal paste for this one.
my XFX RX480 GPU that I had - I used fresh cheapy thermal paste on it.
eVGA 500W PSU
This machines opens Gimp in an eye blink. It's a pleasure to work with now, and I have saved myself boat-loads of time.
Applying Windows 11 will be the next task.